Choosing a preschool for your child is an important and complex decision. As well as wanting a happy, nurturing environment that supports your family's own aims and values you're also looking to balance cost, convenience and many other factors. This guide aims to help you as you consider which preschool is right for your child, we will look at some of the different factors that might influence your decision and give you some tips to help you in your search
Where to find a preschool
We are so lucky to live in an age where information is freely available, this makes searching for preschool much easier. A google search for childcare is likely to throw up lots of different options, and this can be a good place to start. You can look through different providers' websites and see which resonates with you and create a shortlist from there.
Another good starting point is recommendations from other parents. So, if you have friends, family or neighbours using childcare then talk to them about it! They can give you an "insiders" perspective on the childcare, and their experience of it.  There are also a  number of tools available online to help with your search; for example, your local council might have a list of registered providers or there are many databases available online.
Help with costs
Depending on where in the world you live, there may be a number of initiatives aiming to help families with the cost of childcare. This may be through government schemes, salary sacrifice with your employer or a percentage off a specific provider through your employment. Explore all of the options and find out what you are entitled to and then add this to the list of topics you raise with potential preschools; Not all providers are obliged to accept the use of various schemes, so check with individual providers if this is something that they can accommodate before you sign your child up
Location, Location, Location!
You will also need to think about the location in which you want to look for childcare. The main options are close to home, close to work or somewhere in between. If you have family living close to home who could collect your child in an emergency then this could be a good option and will mean that your child misses out on most of the commute, whilst childcare close to your work means that you can get to your child quickly if needed. With many of us now working from home at least some of the time, this might be something that needs considering in several ways.
Type of preschool
You may already have a certain type of preschool in mind, or you may be open to a few different options, either way, it's an important decision with many different factors to consider.
Day nursery or daycare centre
A day nursery is usually privately owned, by an individual or a company, and open for the whole day rather than 'school hours' 7:30 am- 6:00 pm are popular opening hours but these will vary slightly depending on the setting.
Some day nurseries close for a week or two over the Christmas and new year period whilst others remain open year-round with the exception of bank holidays. Increasingly day nurseries are beginning to make provisions for shift workers, though often this is something you will need to ask about specifically as they may choose not to publicize this widely. Night nurseries, or 24-hour nurseries, do also exist but in significantly smaller numbers.
Preschool/ Playgroup
One of the big confusions in finding a preschool is that the terminology is very blurred. 'Preschools' can exist as part of a day nursery, as part of a primary school, as part of a nursery school or as their own separate entity!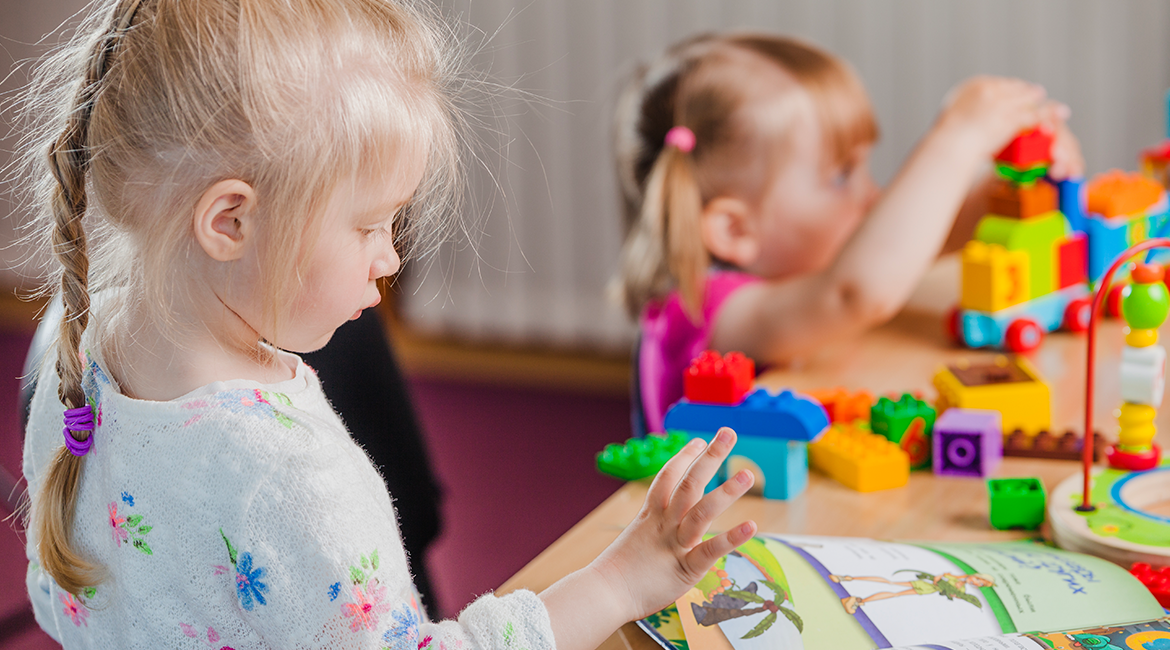 Generally, a preschool will cater for children aged 3-4 (the year before they enter full-time primary school) and playgroups may cater for children between age 2 and 5, but this does vary quite widely so take note of what each setting says they offer.
Nursery school
Nursery schools exist in much smaller numbers but are usually well-established and respected in their communities. Nursery schools are state-funded and provide education for children aged between 2 and 5.
School
You may think that your little one is too young for school, but many schools now have provisions for 3 years olds and even 2 year olds. These will go by a range of different names, like "pre-k" or "foundation 1" depending where in the world you are.
Forest School
The Forest School movement began in Scandinavia; it is an approach to education that takes learning outdoors very seriously. In Forest Schools, children spend most of their time outside learning in nature, in all seasons and weathers.
Forest Schools are growing significantly in number, and many settings who are not explicitly a Forest School will now offer Forest School (or Beach School) sessions that give children a taste of this kind of learning.
Montessori
'Montessori' is an approach to Early Childhood Education based upon the work of Maria Montessori. Maria was an Italian medical doctor who set up schools for disadvantaged children and observed how young children learn best. From this, she devised an approach to Early Childhood Education that is now used all over the world.  However, it is worth noting that Montessori is not a protected title, and can be used by any school or setting.  A good way to check whether the setting is in line with Montessori principles is to look at what affiliations they have with professional associations.
Montessori preschools place a huge value on freedom and ensure that learning occurs through all 5 senses, and is largely self-directed. The environment is very ordered, calm and purposeful as everyone is very busy working.
Making visits
Going to visit is the best way to get a 'feel' for a preschool. In normal times visits are commonplace, and although some covid restrictions remain, many countries are now beginning to get back to a new normal and some preschools will allow visits again. When you visit have a look at the environment, listen to your "Gut feeling" about the place and observe how staff interact with children. You may also want to look at the facilities available and the curriculum being offered.
Asking questions
Whilst most preschools will give you lots of information, there should also be a chance for you to ask any questions that you may have. It's likely that you'll be given information about fees, contracts, opening hours and what is provided but you can also ask questions about the preschool's values and ethos, staff qualifications and the types of activities that they provide on a day-to-day basis. You might also want to know how positive behavior is rewarded and how negative behavior is discouraged, how many staff have completed pediatric first aid courses and how you will be kept up to date with your child's progress. Regulation
The approach to regulating childcare is different around the world, so it's best to find out what regulation is required, or desired, in your own area and then ensure that the settings you're considering are registered, complying with and getting good results from the appropriate regulatory bodies.
Conclusion
Choosing the right preschool is really important and so many different types and styles of childcare have developed to suit different children and families with different needs. First you will need to decide what kind of preschool you are looking for, though some families find it helpful to at least look at two different types. Many have said that they were 100% decided on a school setting but then visiting a day nursery on a whim and changed their minds.
As with most things in parenting, when it comes to choosing a preschool there is no single right way, but as the parent you know your child and your family best so choose a preschool based on what feels good and right to you.