Looking for a great Preschool Checklist for kids? Have you found one yet? If you are a parent that wants to make sure that your child is ready for the new learning experience, a preschool checklist can really help. 
This is because a good preschool checklist will include the most common items that your children need for their new adventure. It will also show you what kind of activities they have to do so that you can plan your day accordingly. You will be able to give each child an entire day to enjoy the learning experience and all the fun! Let's have a look at some really important things to check before unleashing your child to the new world of school.
Lunch and snacks
Now, there are some things to consider when creating a Preschool Checklist. The first thing to consider is what kind of lunch and snacks your school provides to the kids.
 Some good schools go to the trouble of buying good lunches and snacks for the students in order to avoid them from sitting down to eat at lunchtime. It's your job as a parent to provide healthy choices for lunch and to know if your child needs any special help with their nutrition needs.
Try to stick with foods like fruits, vegetables, sandwiches, and cooked meals. If the school offers a gluten-free lunch option, this can be another great place to add something special.
Extra set of clothes and socks
Preschool is a wonderful time to get children excited about learning. Most kids enjoy the feeling of working with their parents or grandparents and playing with their friends, but pre-school age kids are still getting adjusted to an entirely new way of life, and preparing for school. 
School can be the most difficult period for a kid, as they need all the support they can get, from you, their peers and teachers alike. So it is important that you take the time to get your child ready every day. One step at a time.
This is a common step in preparing for preschool, and it may not seem like it belongs on a preschool checklist, but it's one that you should always make sure your child is ready for.
 Having extra clean socks and a set of shirts, or pants ready when you set them down is critical to keeping a child comfortable and having a good start to school.
Extra underwear
Getting ready for preschool will require you to organize your clothes, your supplies, your backpack, your books, and anything else that you think you might need. However, one task that you may forget to accomplish is ensuring that your children have extra undergarments.
The truth is that children do not need extra undergarments until they are four years old, at which point their stomach can hold more than three cups of food and their bodies are capable of holding more than two cups of food at a time. After this age, however, children's appetite changes, and they will eat what they want when they want it. 
Therefore, while you may have been thinking about buying extra underwear for your child to wear to school, you should realize that he or she will not need it then. 
Seasonal outerwear
A preschool is a wonderful place to get your children ready for kindergarten. Preschool is the first year in which most children start learning what the world expects of them. It's a time to make good progress and to get all the required items for their future school career. 
It can be overwhelming to think about all the requirements, such as new clothing, art supplies, hygiene products and more, that need to be included on a child's entering into the kindergarten era. 
It is vital for a child to always be prepared for the weather, be it summer or winter, and it is your job to make sure they have an extra pair of outerwear when heading for school. It could be beanies, gloves, cardigans, or socks.
School bags and luggage
 This is probably one of the most important things on your preschool getting ready checklist. Your child needs to have a backpack, a tote bag, a messenger bag and more for school. 
You want to make sure your child has plenty of room in these bags to put all of their belongings. Although this baggy stuff can be cumbersome for your child and could hinder their ability to concentrate, especially if they are trying to learn something new. This is why it is advisable to keep it simple and tidy.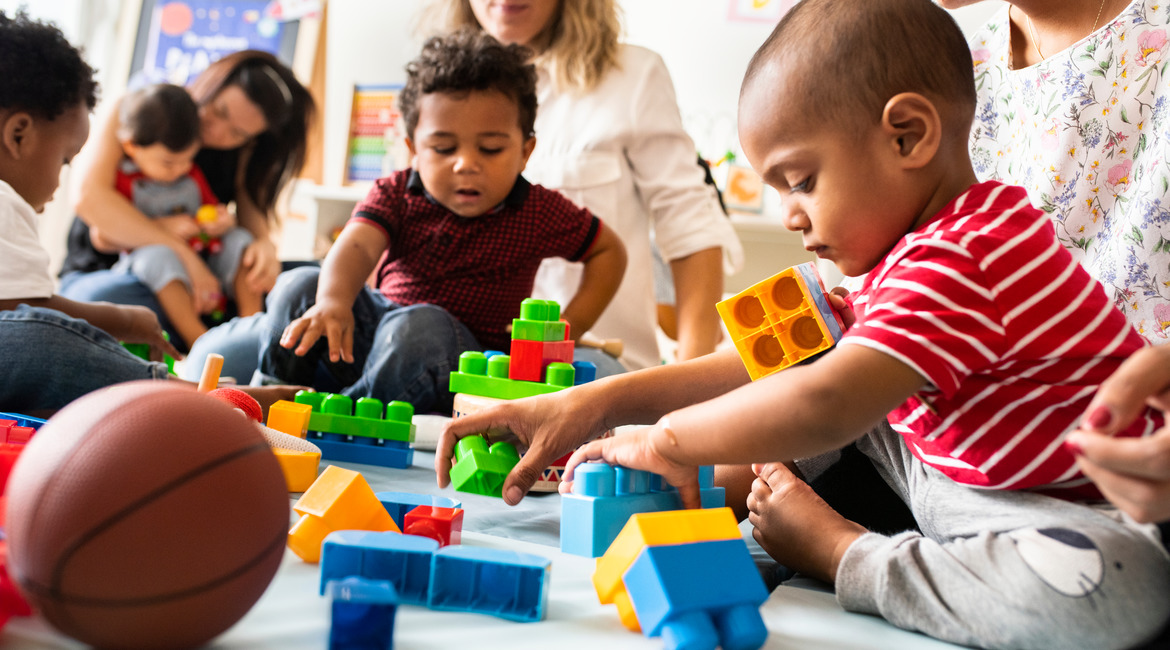 Diapers, wipes and cream
One of the most important things that you need to do as a parent is to check the diapers of your child. There are many brands that you can find for diapers and each brand has their own advantages and disadvantages when it comes to disposable diapers for kids. 
The best thing that you can do is to stick with the brand that your child likes because if you choose a different brand you might find that your child will end up using a different kind of diaper which is not always healthy for him or her.
Milk
Milk is an essential food for your growing child and contains important nutrients like calcium for stronger bones and teeth. As a parent, I know that these products are great additions because they offer an array of benefits that make them great products to have in your child's classroom.
 One of those benefits is that they encourage healthy choices and are a convenient option for families who are too busy to take their child to the grocery store or that simply do not have time to drive to the grocery store to pick up milk.
 Having a variety of healthy choices at hand can be for busy working parents. If you are a new parent to the world of healthy eating and want to know what the best choices for getting ready for preschool can be, then you might want to try this out.
Behavior
When it comes to getting ready for preschool, there are two main categories of preparation: academic preparation and behavioral preparation. Getting ready for school does not necessarily mean that you have to spend countless hours in front of a classroom, trying to stay on top of all of the different tasks and assignments. 
Checking on your kid's behavior and correcting him/her when necessary is paramount. This will not only prepare your child for the start of school but will also help you keep things straight when the teachers begin discussing various topics with him or her about homework, the bus, and other important topics.
Are you good to go yet?
One of the most important things to do when you are getting ready for preschool is to spend time with your child. Spend as much time as you can with your child so that he or she is not stressed out. Having a preschool checklist will help you keep your child's schedule organized as well as getting ready for school.
Kids tend to be disorganized, have tantrums, get sick, and generally just mess everything up in the best possible way. If you want to ensure that your child graduates from preschool ready and ahead of their classmates, it's crucial that you develop a preschool checklist that is easy to follow and that will help you keep track of all of the different items that need to be taken care of, from supplies, mental and emotional care to homework.