What Is Women's History Month?
Every year during the month of March, women and their accomplishments are celebrated in many western countries.  This includes Amelia Earhardt's first solo flight across the Atlantic Ocean by a female pilot in 1928, Marie Curie's discovery that radiation killed tumor cells faster than healthy cells in 1902, and Aretha Franklin's induction into the Rock N Roll Hall of Fame in 1987; she was the first woman to be inducted.
The tradition of celebrating women and women's accomplishments dates back to the early 1900s.  In 1910 a German activist named Clara Zetkin organized leaders from 17 countries to plan an international event to honor women.  The result of that meeting was Internation Women's Day, first celebrated on March 8, 1911, in Denmark, Belgium, Switzerland, Austria, and Germany.  In the United States, Women's History Month was not celebrated until the United Nations began endorsing the idea in 1975. 
In March of 1980, then-President Jimmy Carter declared that March 8th would begin the celebration of National Women's History Week. In 1987, through an act of Congress, March officially became Women's History Month. 
As part of his proclamation, President Carter declared, "From the first settlers that came to our shores, from the first American Indian families who befriended them, men and women worked together to build this nation.  Too often, the women were unsung and sometimes their contributions went unnoticed.  But the achievements, leadership, courage, strength, and love of the women who built America were as vital as that of the men whose names we know so well.
Why Is It Important To Celebrate Women's History?
Women have made countless contributions to society, and many of them go unnoticed.  Women like Hedy Lamarr contributed to the creation of the Internet, though she was better known for her acting career.   NASA Apollo Space Program Members
Bobbie Johnson, Judith Love Cohen, Ann Dickson, and Ann Maybury helped Apollo 11 land on the Moon on July 20, 1969.  Maria Montessori was the first woman in Italy to earn a medical doctorate in 1892 and went on to found an entire education system that now bears her name.  The stories of these women are little known.  
Getting Kids Involved in Women's History Month Celebration Activities
Kids are never too young to learn about the contributions of women to our world.  In fact, they are probably surrounded by the results of these contributions every day.  
Coloring Pages
The smallest learners love coloring.  Together, you are your children can talk about the contributions of many women internationally who have contributed to making the world a better place today, and then decorate your home with original works of art celebrating these important women.  
Build a Bridge
Celebrate the life of Emily Warren Roebling, who left an everlasting mark on New York City.  Her father-in-law, John A. Roebling, was the chief engineer and designer of the Brooklyn Bridge.  This magnificent structure was the main artery connecting Brooklyn and Long Island to Manhattan.  It was the first steel-wire suspension bridge and was the longest for 20 years.  Believe it or not, the engineer that completed this massive project in 1883 was a woman named Emily Washington Roebling.  After her father-in-law, John A Roebling, passed away after starting the project, his son and her husband Washington Roebling took over.  Shortly after, Washington fell ill and became bedridden.  Emily spoke passionately on her husband's behalf at meetings with workers to persuade them to allow her husband to remain the engineer, with her staying on-site and delivering his instructions and acting as his liaison.  
Emily was so convincing that the men of the time allowed her to finish her husband's work; a plaque commemorating her leadership stands at the base of the Brooklyn Bridge today.  It reads:
"
The Builders of the Bridge / Dedicated to the memory of Emily Warren Roebling (1843-1903) Whose faith and courage helped her stricken husband / Col. Washington A."
Truss Bridge Activity:
Here is a
link
to instructions for creating a Truss Bridge.  All you need for this project are popsicle sticks and wood glue.  Good luck!  Make Emily proud!
Read An Inspiring Tale
Do your kids like to read? There is no shortage of stories to be read for Women's History Month.  Celebrate with fantastic books about history-making women like "
Sarah and the Big Wave: The True Story of the First Woman to Surf the Mavericks
" by Bonnie Tsui.  This book tells how Sarah loved to surf–and while she battled against people who didn't believe in her and had to use gear made for men she conquered the big waves nonetheless.
"
The Singer and the Scientist
" by Lisa Rose tells the little-known story of singer Marian Anderson and Albert Einstein, and the unlikely friendship the two struck after a performance in New Jersey.  The two connected over shared experiences of prejudice, and both grew from knowing the other.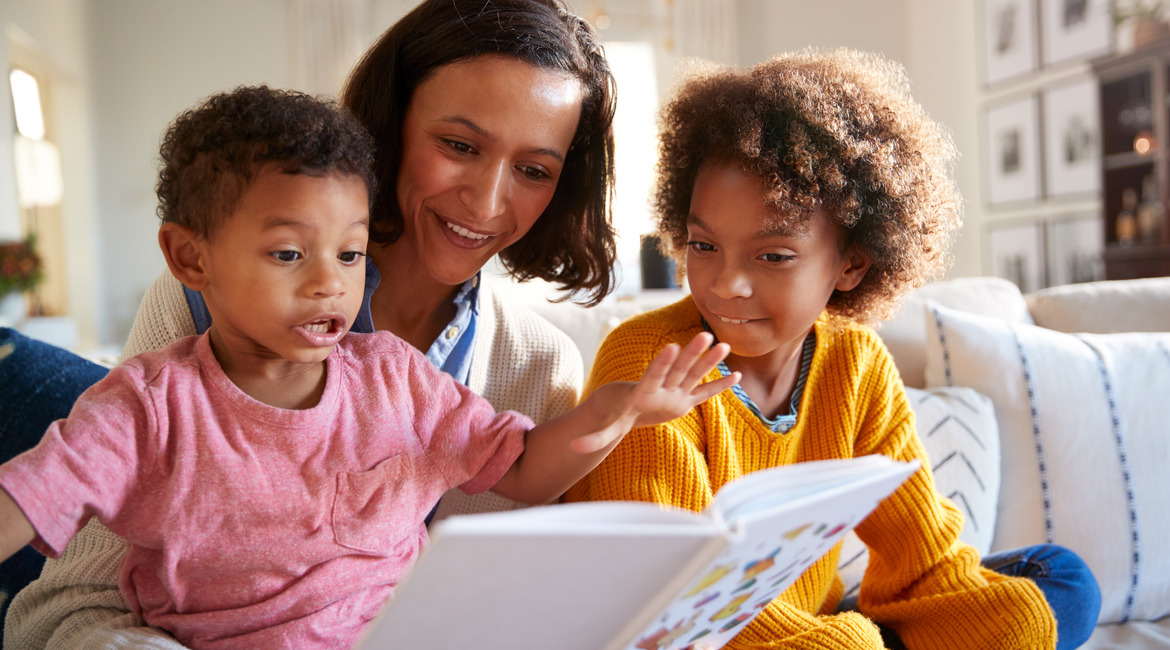 The courageous story of Patsy Takemoto Mink is captured in the book "
Fall Down Seven Times, Stand Up Eight: Patsy Takemoto and the Fight for Title IX
."  Mink was an American born to Japanese parents in California.  When she learned the medical school she wanted to attend did not admit women, she changed career paths and attended law school instead, and became the first woman in Hawaii to practice law.  Then she became the first woman of color to hold a seat in Congress!  While there, Patsy Mink was a champion for Title IX, an important bill that required boys and girls to be treated equally.
Watch an Uplifting Movie
One movie that exemplifies the spirit of Women's History Month is "
A League of Their Own
."  During World War II in the United States, while the men were overseas, Major League Baseball began an All American Female League to keep interest in the sport going.  For one glorious season, outstanding female athletes played professional baseball instead of men.  This movie captures the hard work and humor of that time, which is now enshrined in the Baseball Hall of Fame in Cooperstown, New York.
The Disney animated movie "
Moana
" is the poignant tale of a Polynesian island chief's daughter, who is called by the sea to save her people.  Despite her father telling her not to go, Moana is compelled to brave any obstacle to lead her people to prosperity.
Celebrations Big and Small
Reading, building, and coloring are just a few ways you and your family can honor the women who contributed to society this month.  What are some other ways you can imagine? We would love to hear your ideas!