There is no doubt that school mornings are usually very stressful for everyone.
Children think and act differently from adults, so following a repeated routine, every day is not fun.
Most days, to show their displeasure, your kids will throw tantrums when you try to get them dressed, fed, or ready for school.
To ensure school morning runs smoothly and minimize outbursts from your little one, there are several hacks and tips for parents.
Tips on Making School Mornings Easier
No one likes a busy morning, especially families with active kids and working parents.
Your child might have difficulties coping with early wake-up on school mornings, following a schedule, or socializing at school.
Planning ahead and looking for small ways to have fun when getting ready for school is key to everyone having a hassle-free morning.
Here are eight top tips to make preparation for school more manageable and to streamline school morning activities.
1. Don't Sweat Breakfast
Eating breakfast every day is a priority for children as it gives them the needed energy at school and helps nourish their bodies.
Even if breakfast is a meal that should not be missed, it should not create pressure for you and your children on a school day.
There are numerous easy breakfast ideas to pick for kids' asides from cereal and milk.
Fruits, oatmeal, smoothies, or waffles are good breakfast options too for a school morning.
The key is to pick breakfast meals that are easy to grab in a rush and would not stress you that early in the day.
If your kids are picky eaters, you can ask what they are interested in eating at the breakfast table the night before.
2. Early Wake-Up
Without fail, waking your kids ten minutes earlier will make school mornings more productive and calm.
Also, it is helpful to wake up before your kids, so you get to relax and get a few minutes for self-care.
Having a little time without your little ones running around is a lifesaver, especially if you need to leave for work at the same time.
3. Have Time for Yourself
When you wake up early, before you start preparations for the school morning, take a few minutes to relax or meditate.
Regardless of how you feel, do whatever you can to prepare for what's ahead when your toddlers wake up.
Activities as simple as eating breakfast, exercising, going for an early morning walk, or drinking coffee are enough to get you in the zone for the day.
4. Make Morning Wake-up Relaxing
Another way to make school morning easy is to make it relaxing.
To do this, substitute loud alarms for your child's favorite song. Instead, you can opt for waking your little one with snuggles or even their favorite breakfast snack.
Making their wake-up gentler and more pleasant sets the mood of the school morning, and it reduces the chances of your kids throwing tantrums.
It necessarily does not mean you make it a lengthy process; just ensure it is not startling to your little one.
5. Follow a Routine
If possible, make every school morning a routine and predictable for your child.
To make the routine fun and easy to remember, you can use a picture checklist.
To help the day roll out easier, your checklist can look similar to this: brush hair and teeth, wash face, get dressed, eat breakfast, and grab the backpack.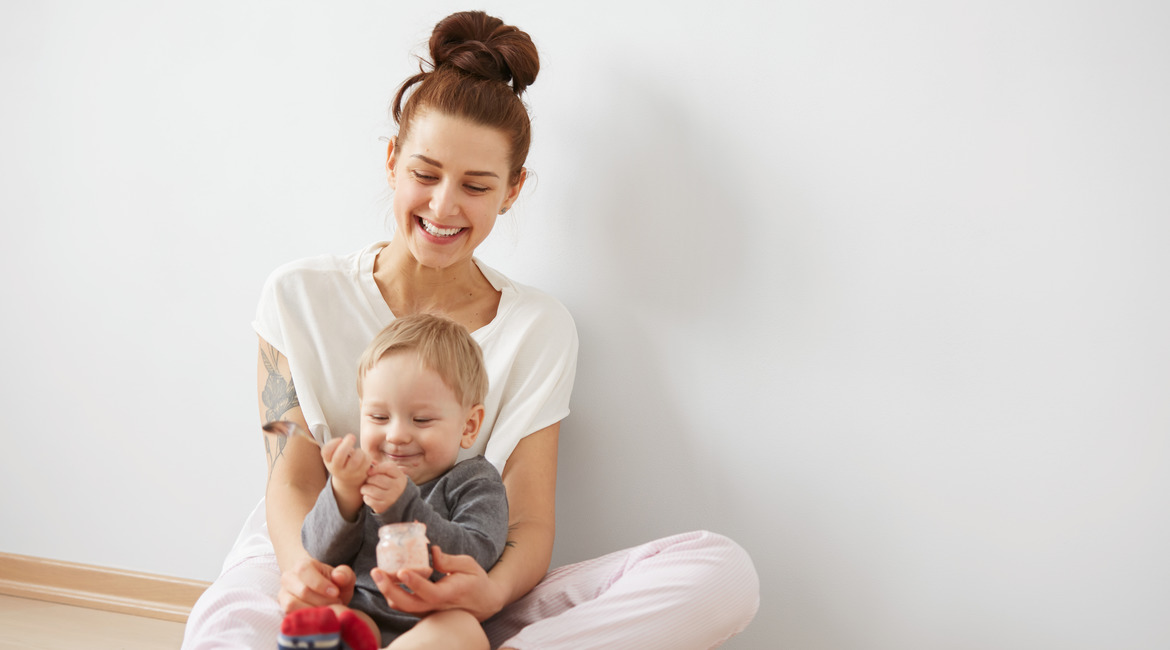 6. Stay Organized
On school mornings, everyone is busy trying to meet up or not miss the school bus, so staying organized helps a lot.
Designate specific areas around your home for school coats, supplies, sports gear, shoes, and backpacks.
With this hack, your little one is aware of areas to pick up their school items without seeking you to help look for what they need.
To keep items within easy view, you can use transparent plastic containers or labeled baskets which makes the school mornings simpler.
7. Do a "Double-check."
Before leaving the house, run through your checklist and have your child confirm that everything is packed for school.
Double-checking saves you the stress of returning to your child's school during the day to drop off a forgotten item.
Toddlers and young kids can develop a catchy rhyme or song to help them remember the materials they need for school.
The older kids can use checklists and refer to them each morning before leaving the house.
8. Plan the Night Before
For a smooth school morning, get ready the night prior after your child is in bed.
Take a few minutes to look over the next morning's schedule and give yourself time to prepare their school lunch boxes.
Ensure school necessities are ready, clothes are laid out, and your kid's assignments are done.
Select your outfit and what you will need the next day, and encourage your children to prepare for the next day as you supervise.
Depending on your child's age, this teaches them organization skills and time management.
List of Things to Do the Night Before
Nights before school days are crucial and set the tone for the following day.
Get things organized the day ahead to reduce your worries and to allow you to focus on getting your children ready for school.
So, if you want every school morning to be as stress-free as possible, try these ideas below;
1. Pick Clothes
Cloth selection is an easy task your kids can handle.
Doing this the night before avoids any clothing war and no-clean-underwear emergencies every school morning.
2. Backpack Check
Doing a backpack check the night before is so crucial.
Do not wait till the school morning to avoid searching for homework, signed papers, or school projects in the morning.
3. School Lunch Prep
Prepping kid's lunch boxes earlier reduces your stress.
If you are cutting fruits, do it before the school morning and store them in a container in the refrigerator.
Have their lunch boxes and containers washed and ready for the morning.
To help stay focused when preparing their lunch boxes, keep your kid's "lunch supply" items in a specific drawer.
Separating the "lunch supply" from household items gives you a visual of more things to stock up on before the following day.
Conclusion
There is no specific method to making school mornings easier or establishing a routine for your children.
However, you will find the best tip that works for your family with a bit of creativity.