For most people, Thanksgiving is a holiday where we can get together with our family, share meals, and count our blessings while being thankful for good fortune.
Over the years, families and their loved ones have developed unique Thanksgiving traditions- from fun games and activities to maybe even Thanksgiving dinner food. 
Not only is this holiday a way to bond with your family and see how much you all know about each other, but it also encourages people to find creative ways to express what they are grateful for.
Ways to Can Celebrate Thanksgiving with Your Family
Whether you decide to celebrate Thanksgiving with your immediate family or with close friends you consider as family, all of these ideas below are different ways you can enjoy the festivities with your family. 
Although this year's celebrations might be a little different, there are still ways you can still feel thankful with your family during Thanksgiving.
Give at least a few of these activities a try this year and see if they make a difference with your family. 
Watch Classic Movies with Your Family
Everyone can gather together after dessert to watch a classic Thanksgiving movie. To make everyone look forward to spending time in front of the television, let different family members pick the film to watch each time. 
Engage Everyone in Cooking 
What better way to bond with your family than through cooking Thanksgiving food together?
Since food brings people together, get every family member to help in the preparation of Thanksgiving dinner.
While the children can help with little tasks, the adults can put together a signature food. 
Decorate the House
A great way to spend time with everyone is to engage in a joined physical activity such as family walks. Why not enjoy the fresh air and communicate with your loved ones before everyone starts eating? 
Play Thanksgiving Games
A fun activity could be to get the entire family together to play games. There are several fun game ideas you can choose from, some of which include: Answering Thanksgiving-themed quizzes or play a guessing game of what every family member is thankful for. If everyone cannot make it for the games, you can host the game virtually through a video conferencing app.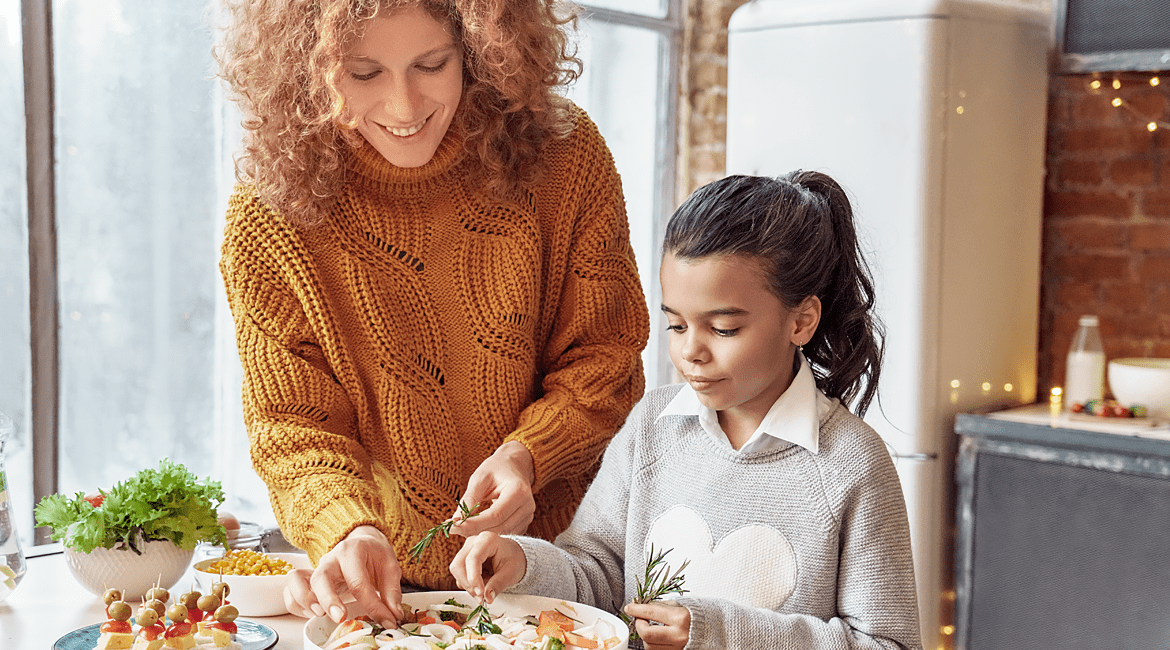 Different Thanksgiving Games to Enjoy with Your Family
One of the joys of Thanksgiving is a house full of family and people you love. However, it can be challenging to figure out what to do or what Thanksgiving games to play to liven up the celebrations.
These Thanksgiving game options are fun to set up, and everyone would enjoy the time spent together. Plus, if you convince the grandparents and older family members to play, it would create more opportunities for everyone to bond together.
Some of these thanksgiving games are:
Gratitude Game
This game reminds everyone of the true meaning of the holiday because of its focus on gratitude. To play, roll the dice and ask your family intimate questions.
The Artist of the Bunch
For this game, you will need white paper plates and markers. Due to how easy it is to focus on the food, get every family member to draw a turkey on the paper plate while it is placed on the top of their head the entire time.
Turkey Hunt 
This Thanksgiving game is similar to a scavenger hunt, but your family will search for numbered turkeys. The winner is the person that finds all the hidden turkeys. 
Tips on Planning a Successful Thanksgiving with the Family
Since Thanksgiving is usually a period where families gather, you are bound to plan a huge holiday dinner. 
Planning and hosting a Thanksgiving feast with your family can be intimidating and leave you stressed, especially if you have a big family. 
These tips below will help you have a successful Thanksgiving and focus on what is important– spending time with the family.
Do Not Plan It Alone
When planning Thanksgiving for the family, especially if it is your first time, you need to find someone to help. Doing the whole planning- setting the table, prepping food, and setting up decorations, by yourself is a lot of pressure.
On the other hand, having a planning partner would be more fun and less stressful because you would have someone to share duties with.
Make Some Dishes the Night Before
If you have a large family or will be busy, prepare some side dishes and arrange some cooking essentials the day before.
If you are worried about if the desserts will be fresh, you can bake your pies and cakes and store them in plastic carriers.
Also, you can store some dishes in the refrigerator and reheat when it is serving time.
Set the Table Prior
Take the time to set the table the night prior so that it will be one less thing to worry about on Thanksgiving Day. For the family festivities to be successfully executed, setting the table ahead gives you a chance to notice little things you might have forgotten. 
Be Mindful of Dietary Restrictions 
Even if every member of your family does not have dietary restrictions, always try to include healthy snacking and a few vegetarian options on the dinner table. It is courteous that you find out everyone's food expectations just to be safe. 
Conclusion
The best part of Thanksgiving—besides the food and dessert is getting to spend time with the family.
Thanks to technology, you can create a fabulous Thanksgiving with your family, even with your loved ones that will not be able to join in the festivities.
Although it might take a lot of time and effort to have a successful Thanksgiving, the games and fun activities, everyone will engage in will create memories that will last a lifetime.
From decorations to some of the most creative ways to celebrate the festivities, find ways to cut down the Thanksgiving stress, and focus on making the celebration more enjoyable by spending time with your family.